---
Dongguan Hyseal Co., Ltd was founded in 2009. It is located in the north area of Dongguan city, just 40kms to Guangzhou and 80kms to Shenzhen. Being a specialized manufacturer and exporter for BOPP carton sealing tapes, we have been sending our tapes to more than 70 countries in the world.
"Grow with honesty, win by wisdom" is the conception that all Hyseal staffs are persisting. United together,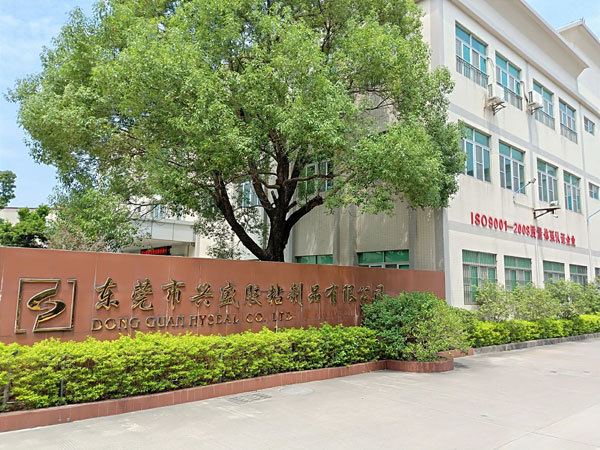 contribute all of our potential and wisdom, to make Hyseal stronger and always competitive in the tape business field. "HONESTY, DEVOTION, GRATITUDE" become now the main cultural concepts throughout all Hyseal people. Let more customers know Hyseal, understand Hyseal, accept Hyseal, acknowledge Hyseal is one of our natural responsibilities.

In 2013 we renovated our workshops and installed new assembly packaging lines to improve our efficiency and lower the labor intensity. Along with our growth, in 2018 we installed full automatic slitting and packaging machines , which means we have been walking into a full-automatic-production period.
Building a reputable brand, strengthening product innovation and supplying a wider range of tapes to our customers, are the motivations for us to keep working and improving. Hyseal low noise tape, an acoustic protection item, which was developed in 2011, it is a strong product for us in the recent years and is widely acknowledged by our European customers. Our 1 inch core "Smartape", patented in 2012, is really a smart idea, to save material consumption, transportation cost, storage space and improve application efficiency against traditional big-core-diameter tapes. Not only its economic advantages but also the eco-friendly concept are massively favored by our customers. In 2013, a new product named Serrated Edge Tape came out! This is to replace the traditional easy tear tape and has enhanced the "easy tear" to another height! With the function of tearability by hands, this tape will become the most favorable product for home, school and office users. In 2014, the new coating line for hot melt tape was successfully installed in July, and the mass production started from September. Products have been distributed to our customers and quality level is widely accepted. In 2017, after thousands of experiments based on different markets, different areas, finally our hot melt printable rolls come into the markets, with brand "Easy Print", which means that roll can be printed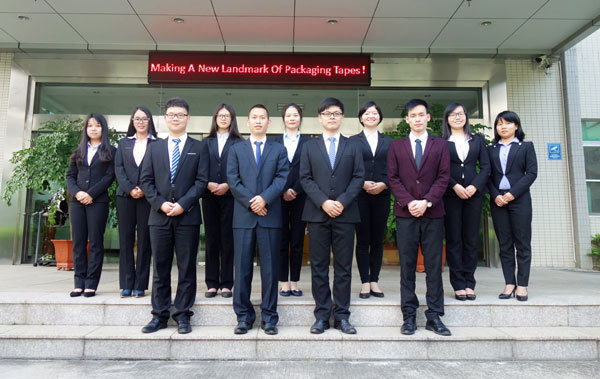 directly without corona treatment, we sell it to Europe, North America , South America and South Africa and get a very good market feedback. Until now, we are able to supply a full range of Acrylic Tapes, Hot Melt Tapes and Paper Tapes, this will definitely bring more flexibility and choices for our customers. To supply a stable quality and fast response to our customers is our core responsibility. Along with our growth, more and more new products will be researched and produced in the coming future.
The stronger we are, the more social responsibilities we will take. Free food and accommodation, medical and social insurance, air-conditioning workshops, free career training... what we are doing is trying to let all Hyseal staffs be more professional, be more enthusiastic to their jobs, and naturally regard Hyseal as their second home. Looking forward, we all believe that the future is bright and prosperous; we all believe that we are able to provide customers more professional products; we all believe that we will be a pioneer of packaging tapes. We kindly invite all of our customers to be the witness. "Making a New Landmark of Packaging Tapes" is not only a slogan, but also the obligation and motivation for us to keep a professional and positive attitude, to provide excellent products and superior services for all of our customers in the world.