---
INVISIBLE TAPE, MAGIC TAPE, MENDING TAPE

Enquiry
Invisible Tape, or Magic Tape or Mending Tape is produced by matt BOPP film and coated with Water Base Acrylic adhesive. It is writable on the surface and never shows up when photocopying or faxing. And its application is not only to mend but also to pack gift, make temporary holding, reinforce the documens and files, etc. Hyseal's invisible tape has below features:

Writable on the surface

Popular size: 19mm x 33m and 18mm x 33m

Both 1" core and 3" core are available

All kinds of colours: transparent/white/coloured

Dispensers and retail packs are provided.
Invisible Tape is popular tape for office, school and home use. Matt BOPP film is non-reflective, writable on the surface and this matt film can blend in with the paper very well, at last, its adhesive doesn't hurt most of papers. Furthermore, Colorful Invisible Tape is provided. The application of Invisible Tape is wide. Because of its special features, people prefer to use it as following:

Mending is the main usage: mend books, legal documents, securities, blueprints, tracing paper, drafts, photographs, magazines and other permanent applications.

Colorful Invisible Tape has an extra application: highlight the important information on the paper.

Covering the surface of letters, documents and blueprints to protect them from "scuffing" or "destroyed"

Decorating V-Grooves and Inlay Mats of picture frames

Packing the gifts, sealing the poly bags or paper bags, sealing the letters, etc.
Retail Packs - 1 inch Plastic Core
Retail Packs - 3 inch Paper Core
---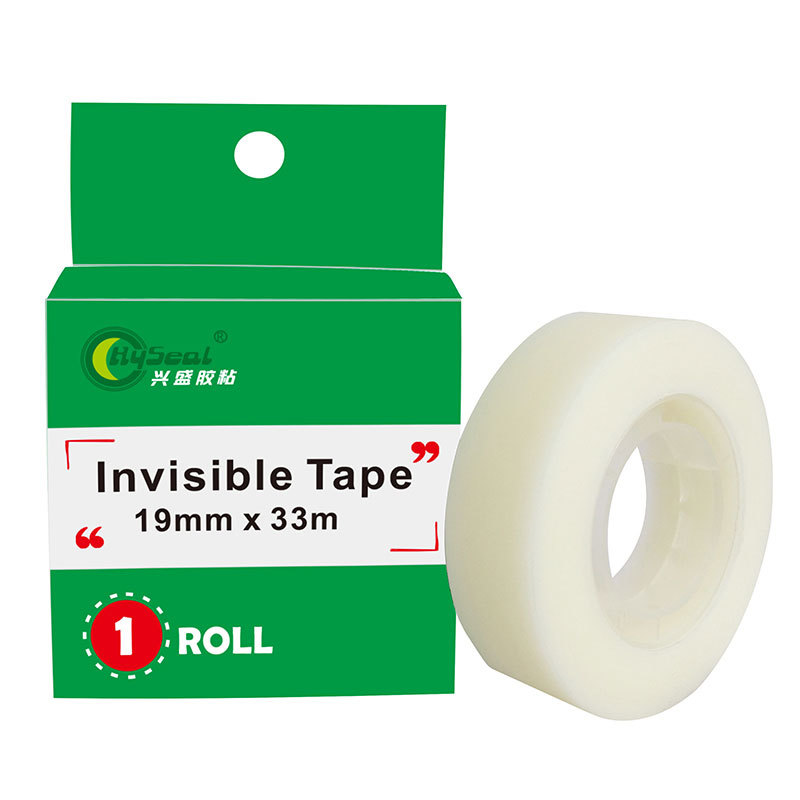 Item No.: IT0119330301
Specs.: 19mm x 33m
Color: white
Package: 1 roll/box
Product Enquiry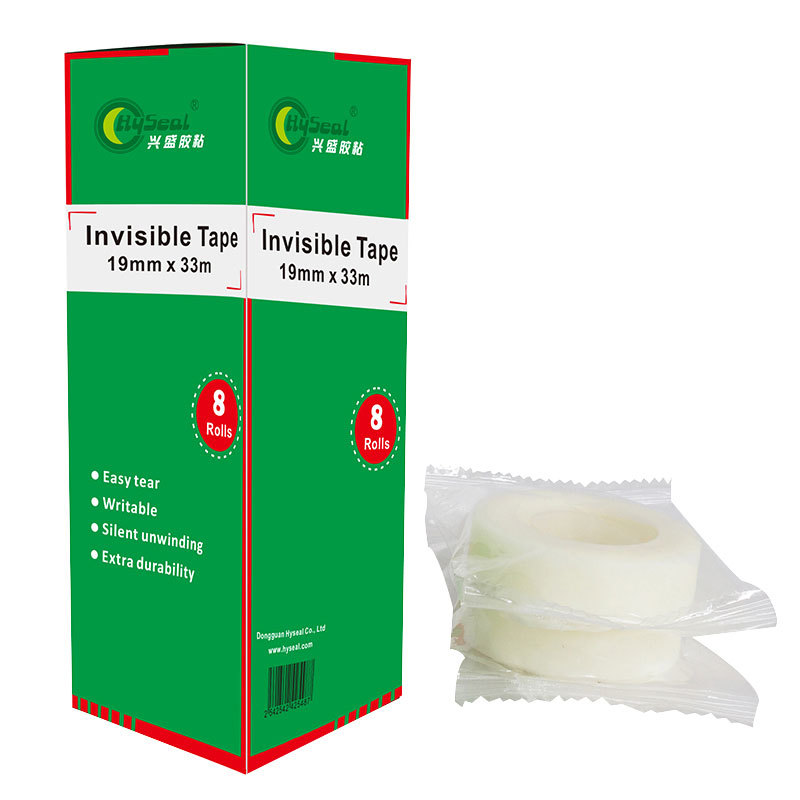 Item No.: IT0219330308
Specs.: 19mm x 33m
Color: white
Package: 1 roll/bag, 8 bags/box
Product Enquiry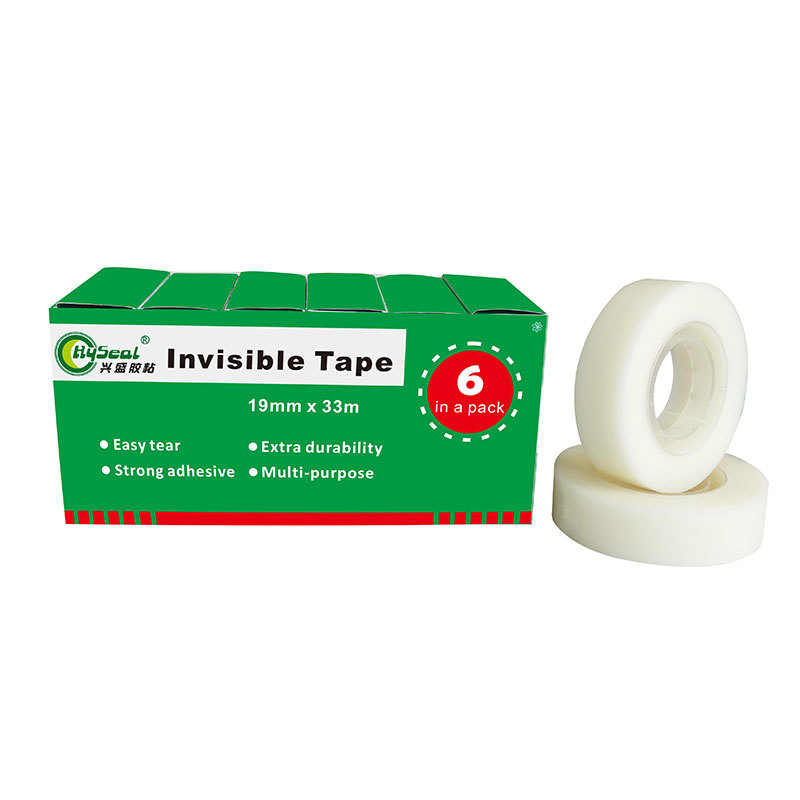 Item No.: IT0319330306
Specs.: 19mm x 33m
Color: white
Package: 6 roll/box
Product Enquiry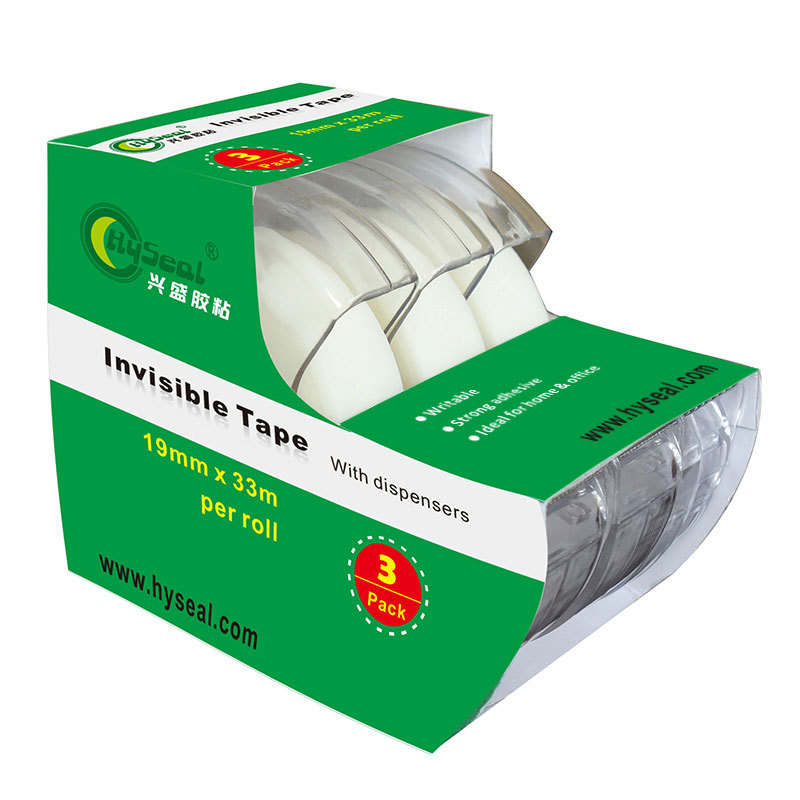 Item No.:IT0419330303
Specs.: 19mm x 33m
Color: white
Package: 3 sets/display box
Product Enquiry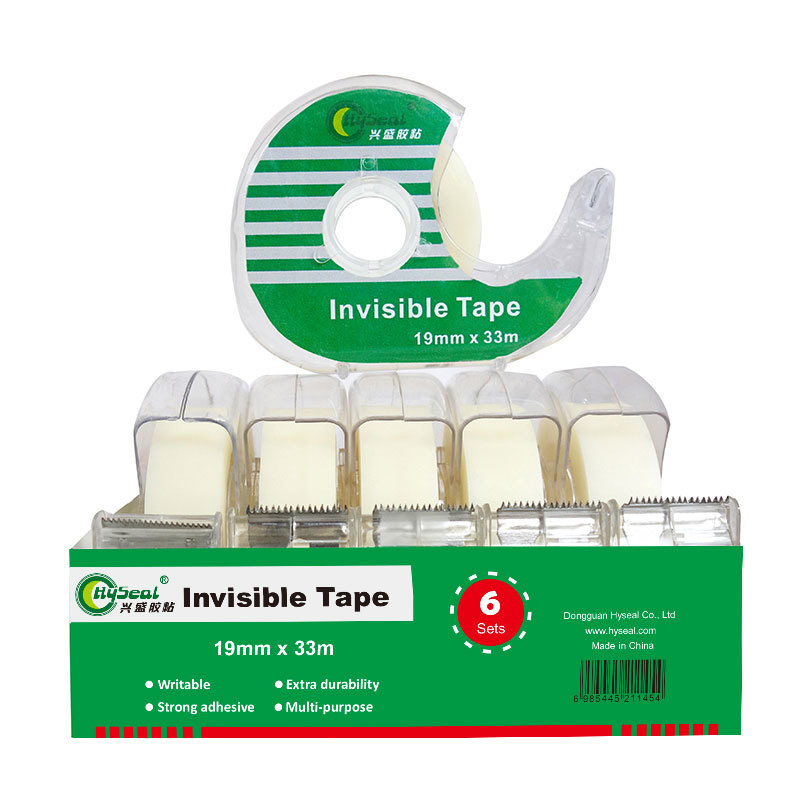 Item No.: IT0519330306
Specs.: 19mm x 33m
Color: white
Package:6 sets/display box
Product Enquiry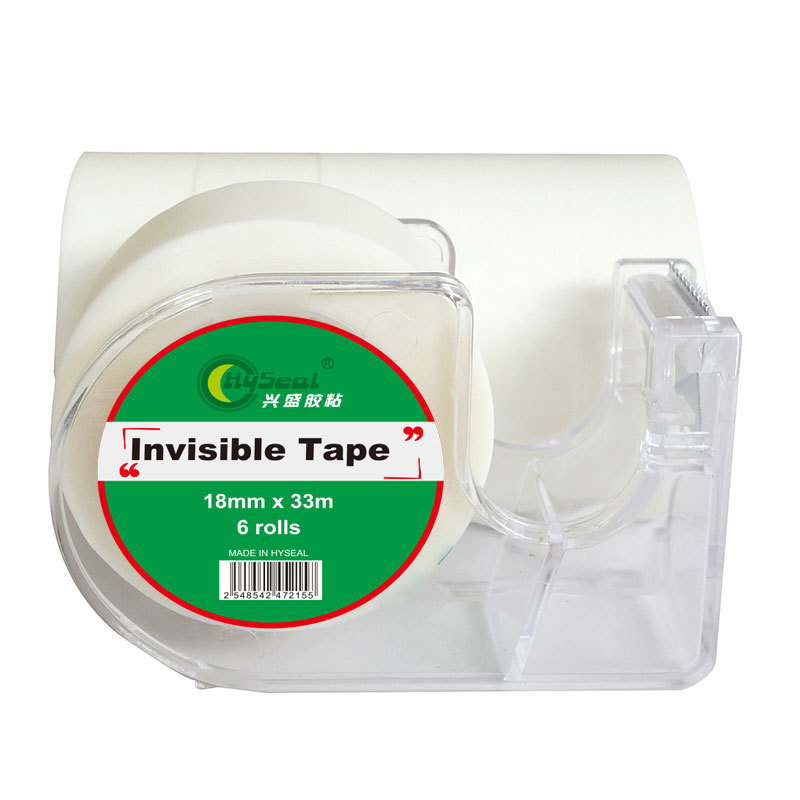 Item No.: IT0619330306
Specs.: 19mm x 33m
Color: white
Package: 6*tapes + 1*dispenser
Product Enquiry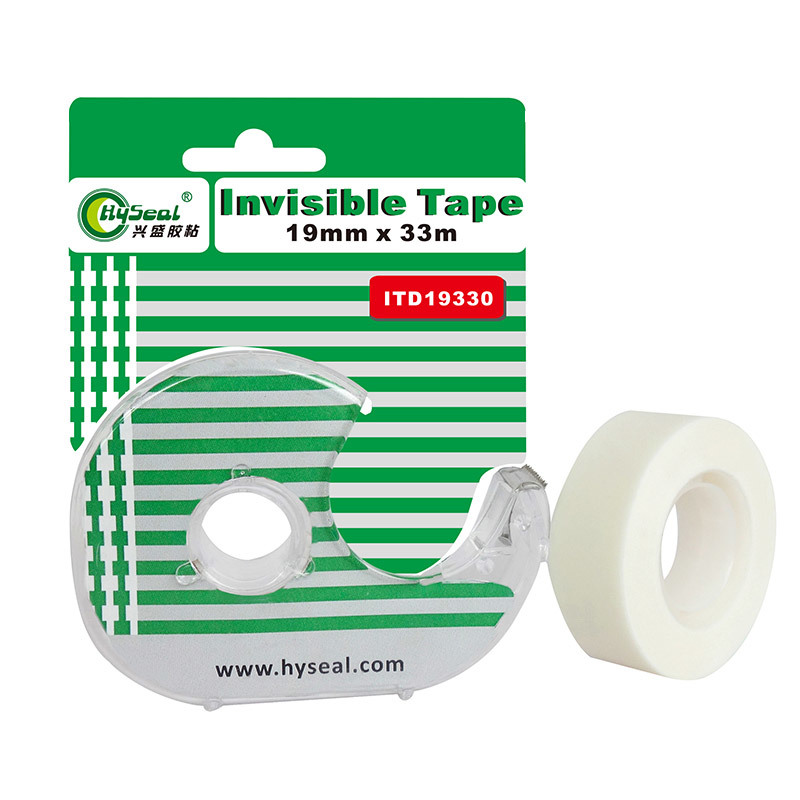 Item No.: IT0719330301
Specs.: 19mm x 33m
Color: white
Package: 1*tapes + 1*dispenser
Product Enquiry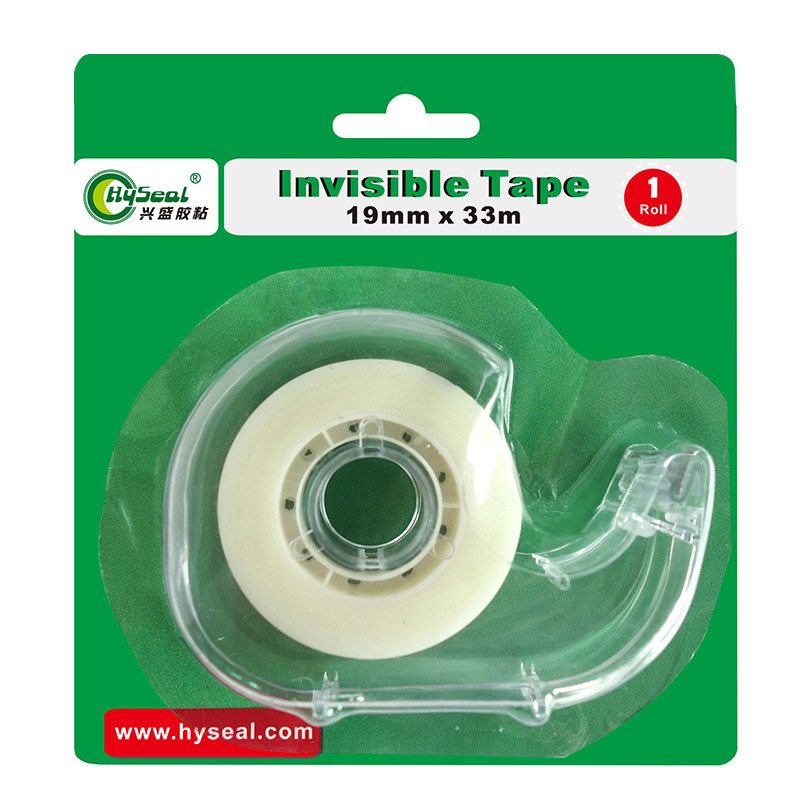 Item No.: IT0819330301
Specs.: 19mm x 33m
Color: white
Package: 1*tapes + 1*dispenser
Product Enquiry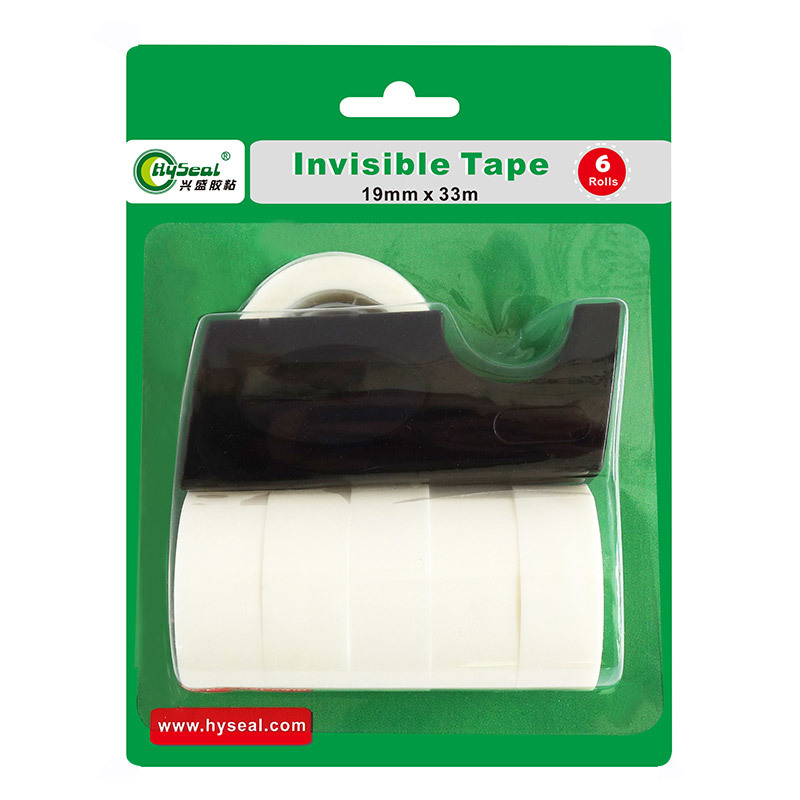 Item No.: IT0919330306
Specs.: 19mm x 33m
Color: white
Package: 6*tapes + 1*dispenser
Product Enquiry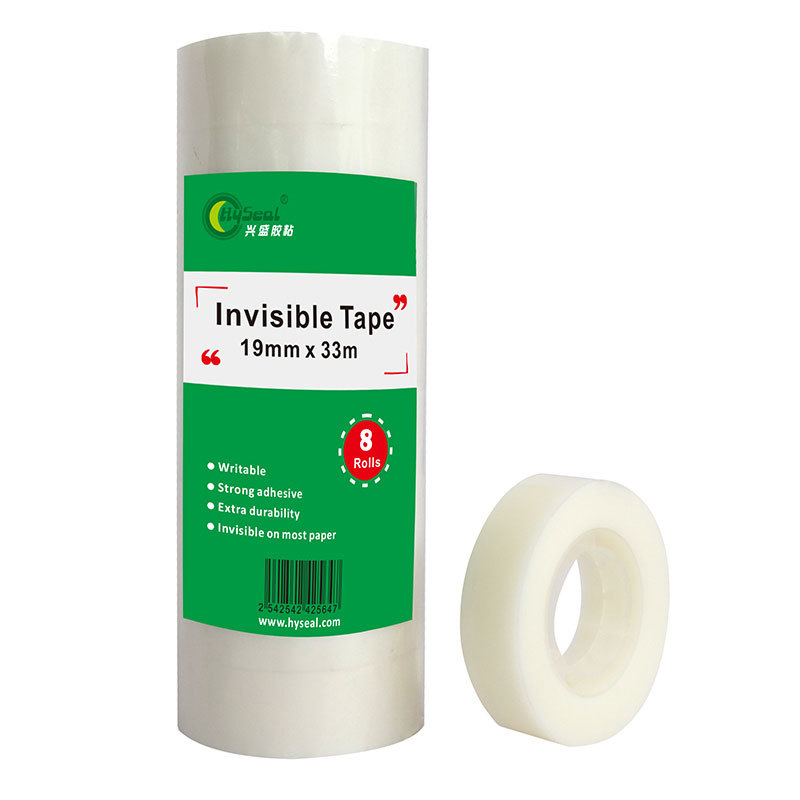 Item No.: IT1019330308
Specs.: 19mm x 33m
Color: white
Package: 8 rolls/shrink+label
Product Enquiry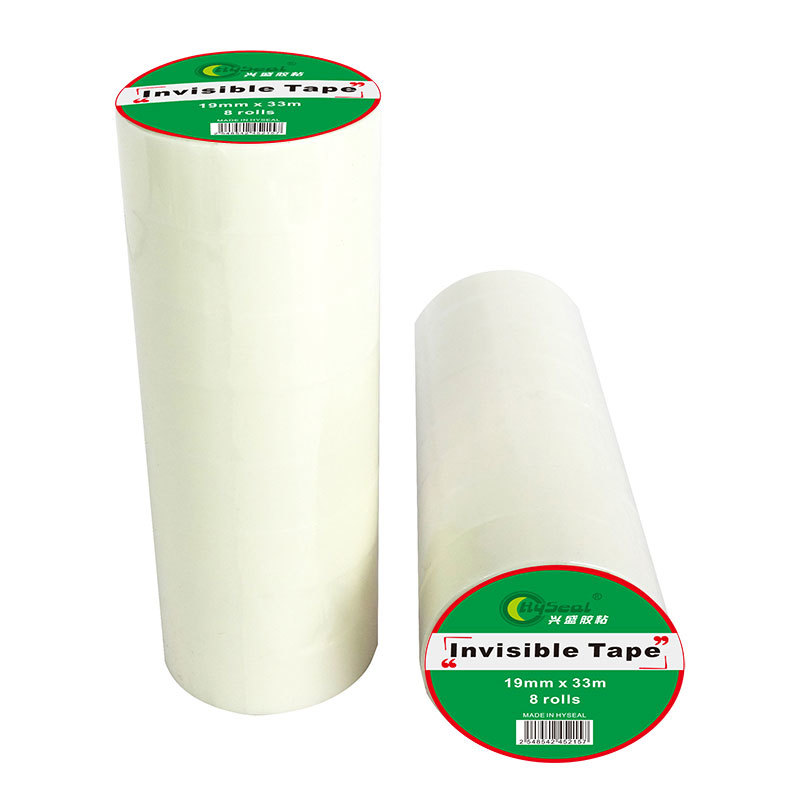 Item No.: IT1119330308
Specs.: 19mm x 33m
Color: white
Package: 8 rolls/shrink+card
Product Enquiry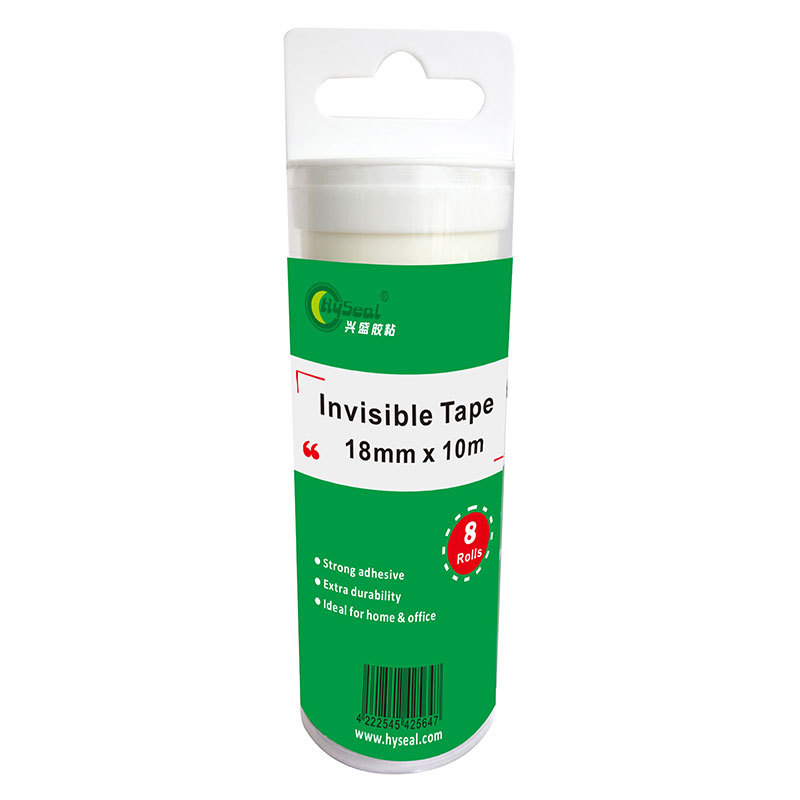 Item No.: IT1218100308
Specs.: 18mm x 10m
Color: white
Package: 8 rolls/shrink+label
Product Enquiry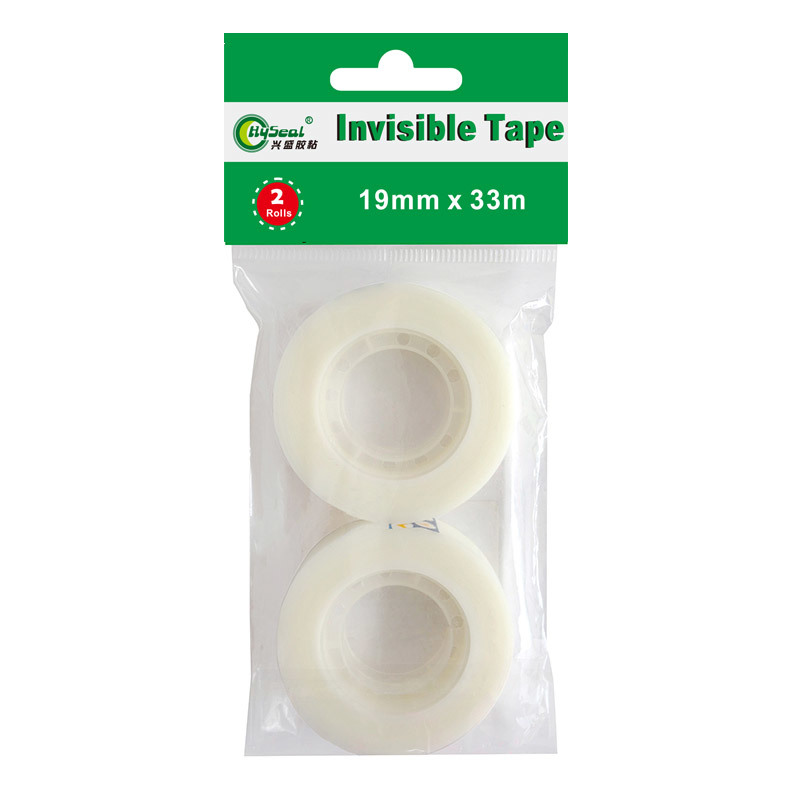 Item No.: IT1319330302
Specs.: 19mm x 33m
Color: white
Package: 2 rolls/bag
Product Enquiry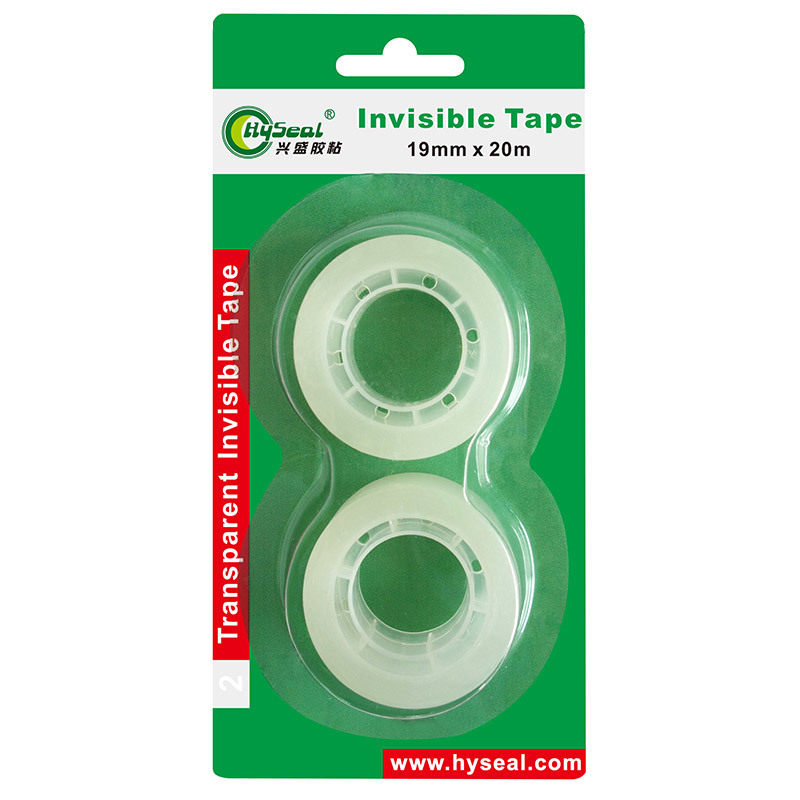 Item No.: IT1419200102
Specs.: 19mm x 20m
Color: white
Package: 2 rolls/blister card
Product Enquiry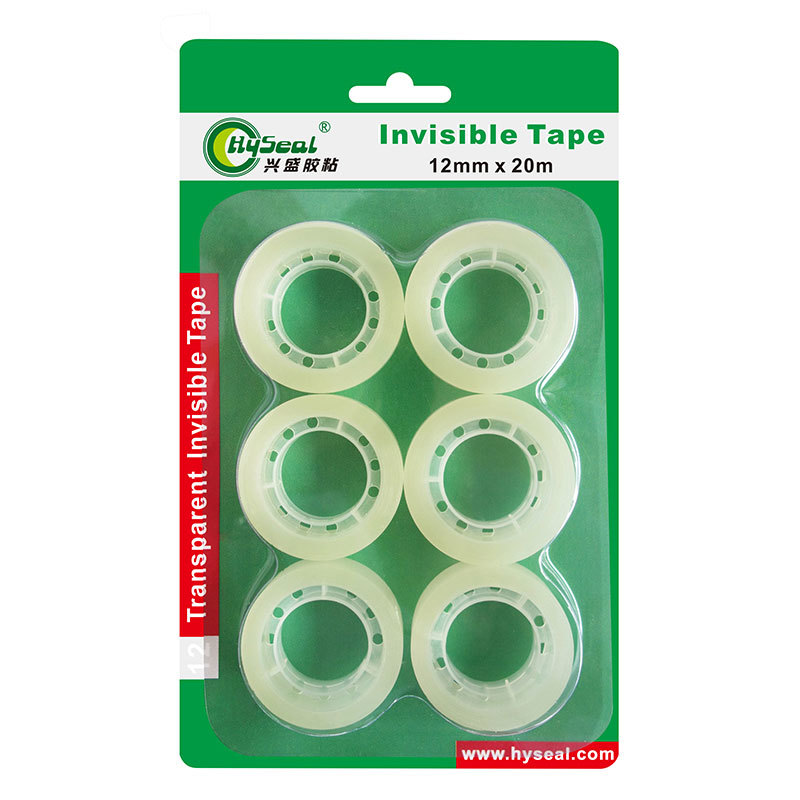 Item No.: IT1512200106
Specs.: 12mmx20m
Color: transparent
Package: 6 rolls/blister card
Product Enquiry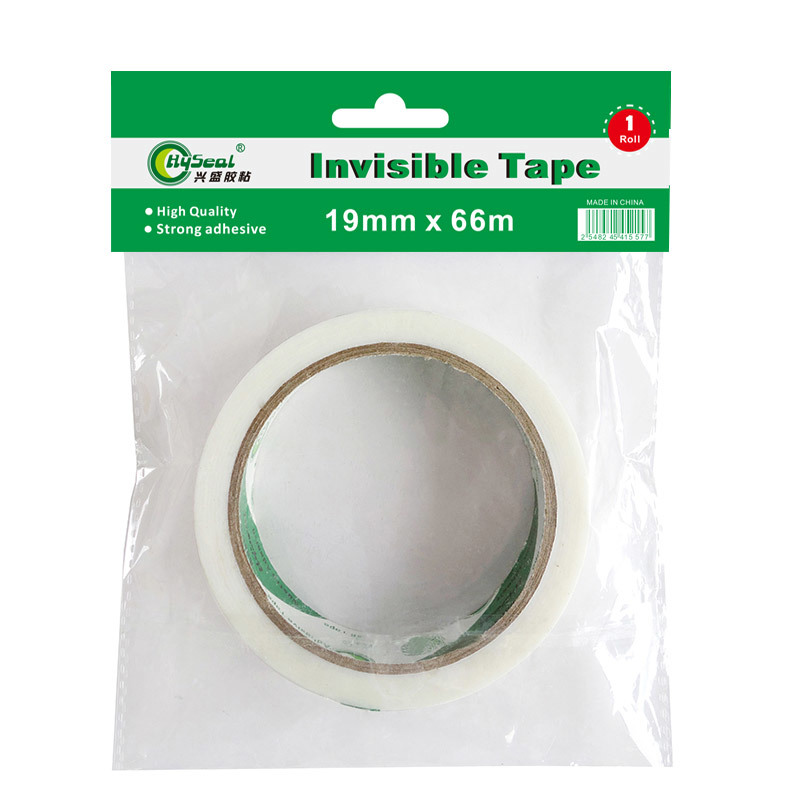 Item No.: IT1619660301
Specs.: 19mm x 66m
Color: white
Package: 1 roll/bag
Product Enquiry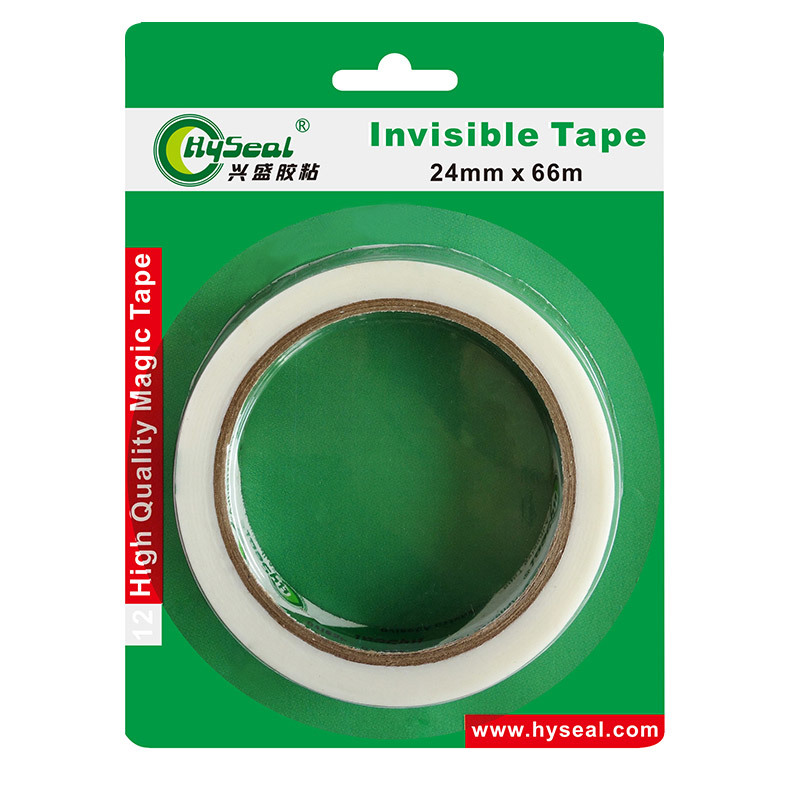 Item No.: IT1724660301
Specs.: 24mm x 66m
Color: white
Package: 1 roll/blister card
Product Enquiry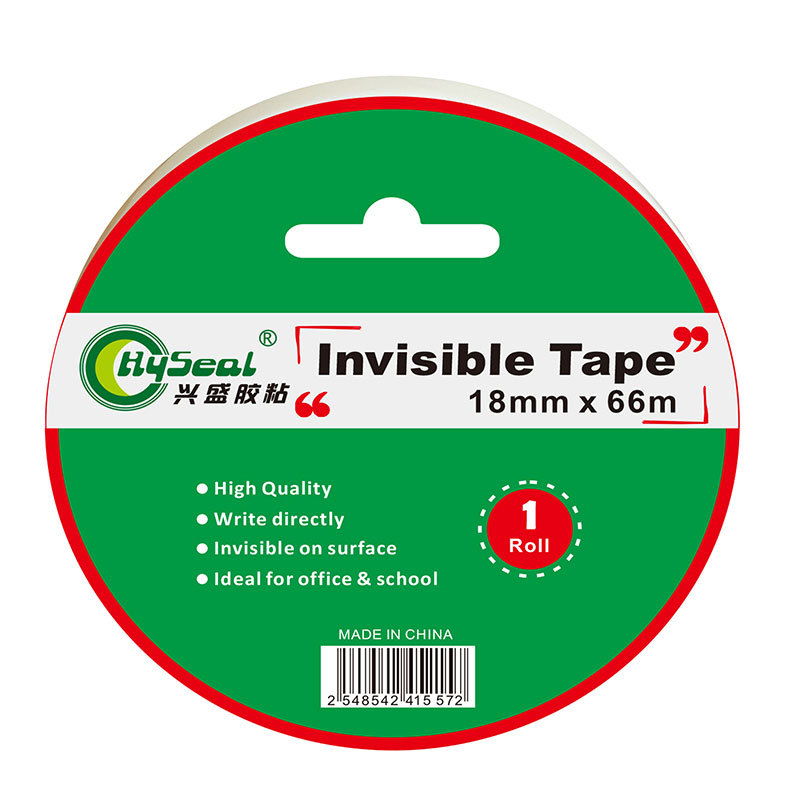 Item No.: IT1818660301
Specs.: 18mm x 66m
Color: white
Package: 1 roll/shrink+card
Product Enquiry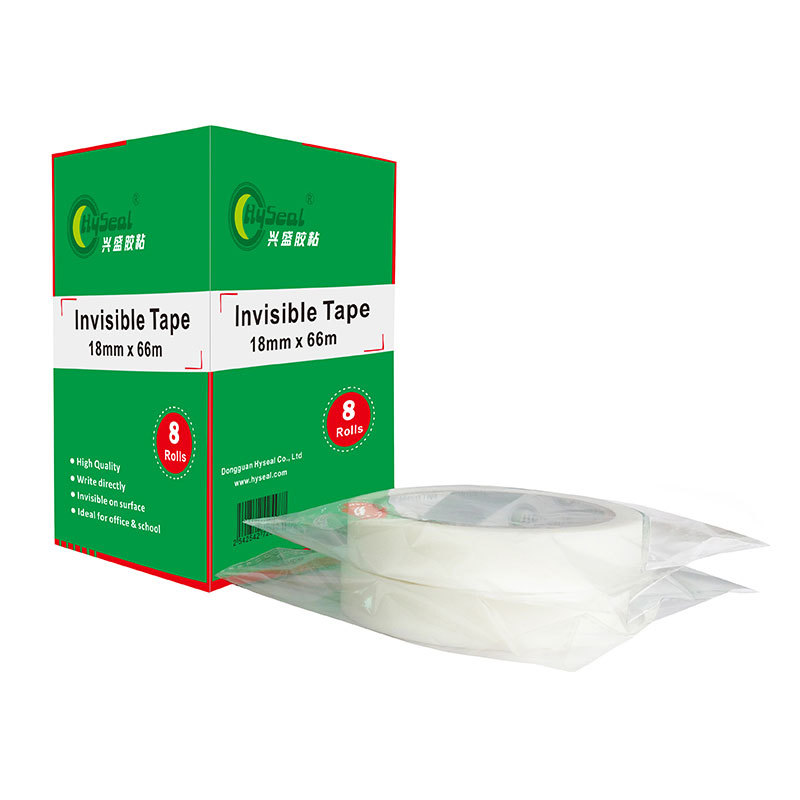 Item No.: IT1918660308
Specs.: 18mm x 66m
Color: white
Package: 1 roll/bag, 8 bags/box
Product Enquiry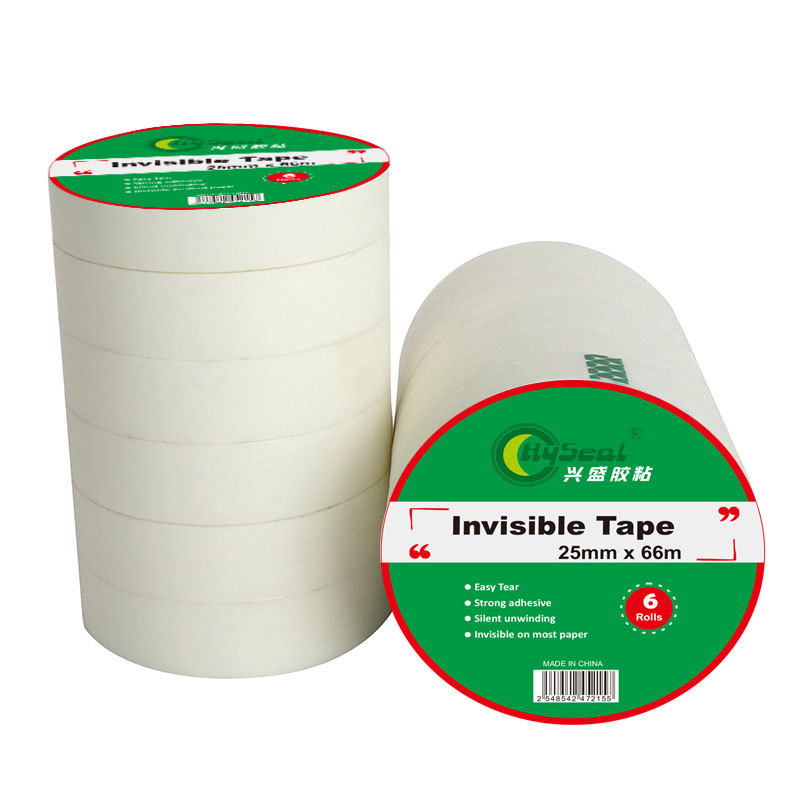 Item No.: IT2025660306
Specs.: 25mm x 66m
Color: white
Package: 6 rolls/shrink+card
Product Enquiry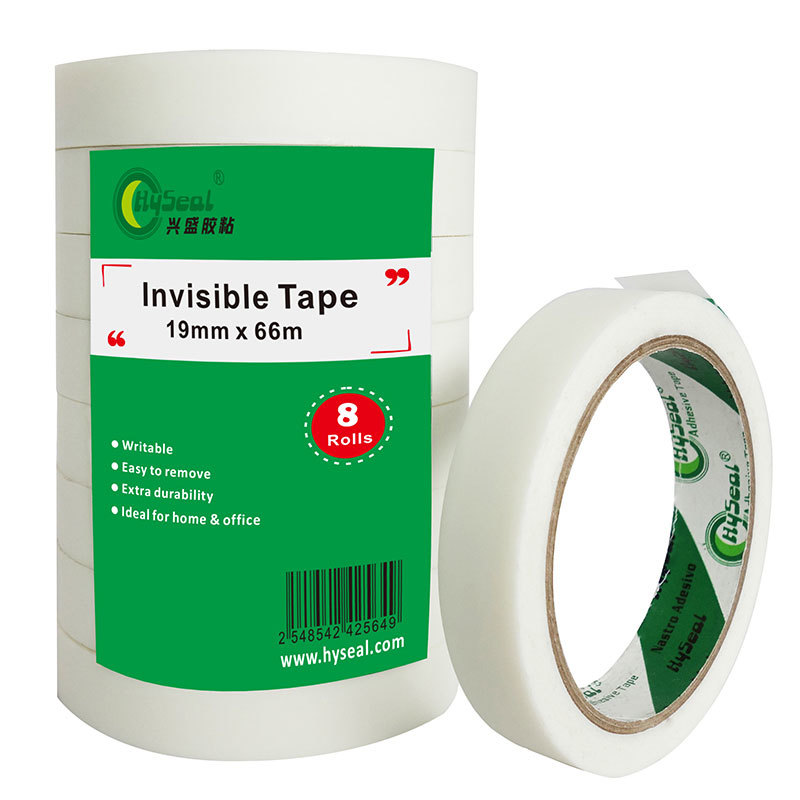 Item No.: IT2119660308
Specs.: 19mm x 66m
Color: white
Package: 8 rolls/shrink+label
Product Enquiry