---
MASKING TAPE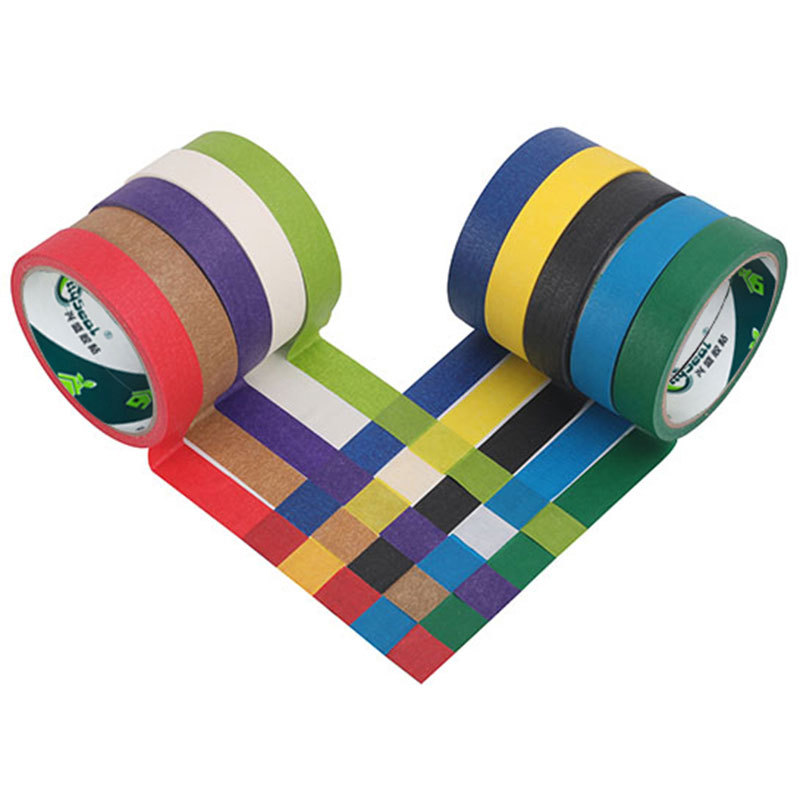 Enquiry
Masking Tape, also called Painter's Tape, are mainly used for masking the surface during painting. We have GP Masking Tape for indoor, wood and furniture painting, different temperature resistance Masking Tape for automotive painting, UV resistance Masking Tape for outdoor painting. Masking Tape can also be used for wrapping, bonding, sealing, decorating and marking. It includes back masking tape, craft masking tape and define masking tape.

Natural Rubber adhesive

Removable without residue

Can be torn off by hands easily

Temperature resistance available from 60℃-150℃

Available in non-UV resistance and UV resistance
We are professional masking tape manufacturers and masking tape suppliers.
General Purpose Masking Tape

General Purpose Masking Tape is white color or light yellow Crepe Papercoated with Pressure Sensitive Natural Rubber adhesive. It is generallyapplied to indoor, home, wood and furniture industrial painting, and itis also used for wrapping, bonding, and sealing.

▪ Color: cream white, light yellow

▪ Temperature resistance: 60℃-80℃

▪ Width: 12/15/18/19/24/25/30/36/38/48/50/72/75mm

▪ Length: 20/25/30/40/45/50/55m

Customized width and length are available

High Temperature Masking Tape

High Temperature Masking Tape is beige color Crepe Paper coated with Pressure Sensitive Natural Rubber adhesive. Masking Tape with high temperature resistance is designed for masking automotive during painting and repairing. According to the different operating environment, we have 90℃, 100℃, 110℃, 120℃, 130℃, 150℃ temperature resistance.

▪ Color: beige

▪ Strong holding power

▪ Temperature resistance: 90℃-150℃

▪ Can withstand paint oven bake cycles up to 30 mins

Can be removed cleanly and easily

Coloured Masking Tape

Colored Masking Tape is colorful Crepe Paper coated with Pressure Sensitive Natural Rubber adhesive. There are two kinds of colored Masking Tape. One is with UV resistance. Another one is without UV resistance. Both of them have good conformability and retractability.

UV resistance Masking Tape

▪ Color: blue, green

▪ UV resistance: 7 days

▪ Application: outdoor painting

Non-UV resistance Masking Tape

▪ Color: blue, green, yellow, purple, orange, red, brown, black

▪ Application: indoor painting, decorating and marking
---