---
---
Auto Slitting Machine Starts Working
---
From the beginning of 2019 our auto slitting machines started working. This is a new start, which means we gradually move into the era of auto production.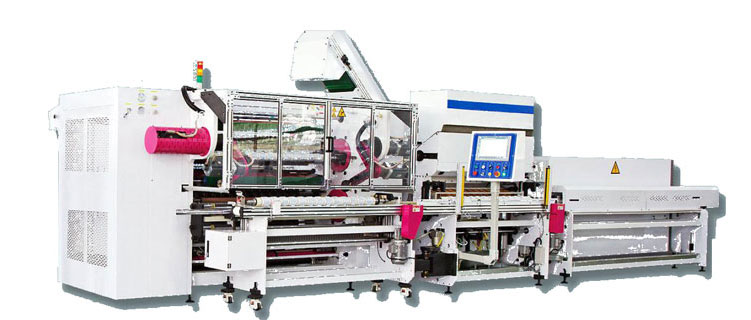 The slitting machine is made in China and customized with our own ideas and requirements. This machine can produce noisy tapes, low noise tapes, super clear tapes and hot melt tapes with different widths and lengths.
The advantages of the auto slitting machine against semi-auto machines are:

Improve the efficiency. The machine can slit 1620mm jumbo rolls and can work 24 hours per day. The slitting speed is 120m per minute and output is designed for one 40'container per day. Therefore we can improve our production capability and make lead time shorter than ever.

Eco friendly. It is quiet and much less material waste during the slitting, the power consumption is much less than manual machines.

Decrease the labor intensity. The semi-auto slitting machines require the operators to change the shafts manually and frequently, but the auto machine only needs you to supervise the computer screen and nothing needs to do more.

Save labor cost. One machine requires only one operator, this saves 66% labor cost than traditional semi- auto machines.
We will continuously improve the function of this machine and gradually replace the other manual slitters.
Related Blog