---
25mm Core Tape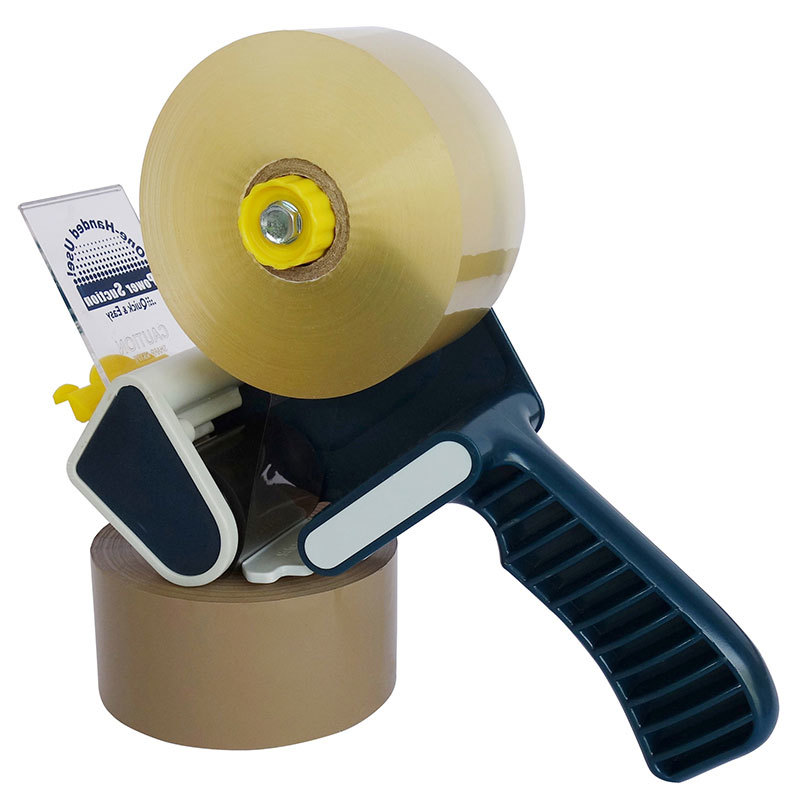 Enquiry
Smartape is a patented product which belongs to Hyseal. Smartape is based on original intentions of eco-friendly & saving cost, so its specification is 48mmx150m with 1" paper core. Small paper core is eco-friendly. 150m or 200m + small core is to save cost. Now the range of Smartape includes both Acrylic series and Hot Melt series. Comparing to standard tape, its advantages are:

Reduce packaging waste

Organic solvent free & eco-friendly

Save transportation costs and fuel emissions

Free up the storage space

Smartape dispenser is provided
Description

Smartape is an extra bonus tape. Hyseal is the first adhesive tape company in China to produce it and we got the patent in 2012. Among various adhesive tape manufacturers, Hyseal is the only legal one to produce 1" core tapes. Its standard specifications are 48mmx150m and 72mmx150m, customized specifications are available, such as 48mmx200m, 75mmx200m. Printed Smartape and Low noise Smartape become more and more popular. They are now being used to replace standard tape. The Smartape can be also with Hot Melt adhesive, Hot Melt Adhesive Tape takes an important position for industrial applications. In order to let customer use Smartape easily, specialized dispensers for Smartape are provided by Hyseal.

Hot Melt Smartape

Popular specifications are 48mm x 150m x 25μm and 48mm x 200m x 28μm

Available colour: transparent, yellowish, brown, white, coloured.

Acrylic Smartape

Supplied both Low Noise and Noisy versions

Full range of quality grades: 43μm ~ 60μm

Standard colours and printed ones are available

Features

Our 25mm Tape has the following special features:

Advantages

One Inch Tape or 1 Inch Packing Tape has more advantages than standard tape. It uses less material and therefore requires less space and costs. It is much more economical to use Smartape Packing Tape.

Quality Grade

Grades
Film Thickness
Total Thickness
Peeling Adhesion
Shear Value
Tensile Strength
Elongation
Acrylic Smartape
Economy
23 μm
43 μm
6.0 N/inch
>24 hours
55 N/inch
105%
Medium
25 μm
47 μm
6.5 N/inch
>24 hours
65 N/inch
105%
Industrial
28 μm
50 μm
6.5 N/inch
>24 hours
80 N/inch
110%
Premium
32 μm
55 μm
7.2 N/inch
>24 hours
95 N/inch
115%
Hot Melt Smartape
Economy
25 μm
41 μm
8.0 N/inch
>48 hours
65 N/inch
105%
Premium
28 μm
45 μm
9.0 N/inch
>48 hours
80 N/inch
110%
The above data is the average value as the result of production samples and not a guarantee of a final result. For more details, please refer to the product data sheet.
---